AIR CONDITIONING & HEATING SERVICES
We recently bought a house in January and our AC system was not cooling to a good temperature. Working through our warranty company, Air4U came out within a week and diagnosed the issue. They were very honest and showed us how they got the diagnosis they did. They walked us through the whole diagnostics process. They went above and beyond to try to save us as much money as possible without jeopardizing the quality. I was very happy with their service. They come out later to fix the unit. I would highly recommend .
I was told Steve is the most honest ac guy around before we met him and we soon found that to be true. Steve installed a new ac system for my house today. His price was more than fair, his customer service was impeccable. He did what was expected plus more for the exact price he quoted me. He offered more of a labor warranty than the other options I had.
I highly recommend Air 4 U whether you need a repair or a replacement.
While visiting Tucson over a holiday weekend, my mother's A/C died. I searched yelp for a highly rated company. I left a few messages. I was contacted by the owner of the company, they could come out the following day to take a look. I asked that they keep me in the loop with the A/C issue. They found it had frozen over and recommended a new part which would have to be ordered. It would take several days. In the meantime the technician was able to get it to blow cooler air.
While waiting for the part a service manager, checked in on my mother and found that the A/C was working fine. So they canceled the service call to install the new part. I am so impressed by their transparency and service.
Thank you AIR4U!
Outstanding team! I was helped by Bill and Brandon during a HVAC system inspection and Rheme Halo UV light installation.
-Bill is a well of knowledge. He broke extensively broke down their large variety of services, product installation, his team's knowledge in their craft, and TRANSPARENT pricing that their locally owned company offers without coming off as pushy or rude. I had a question about their uv bulb types, Bill was VERY responsive through the Yelp app.
-Brandon performed quick, professional, and satisfactory service. I had a huge tear in my HVAC duct work located up in the attic. Brandon identified and repaired the duct which could of led to large amounts of air (and money) to leak out over time. After that was patched up, he installed the Rheme Halo UV light system in a very timely manner. Very courteous and respectful.
Solid work, will definitely return for service.
Our a/c quit working while it was 90 degrees outside. They came the same day I called and immediately diagnosed a failed compressor that was still under warranty.
They worked with Lennox to get us a new compressor, and we were back up and running the following day.
Our whole family uses this company, and we're all extremely impressed with their work and integrity to do the right thing. I highly recommend you give them a try!
I have had several quotes for a new AC over the years but none have been more honest and up front than Air4U.
Super awesome company group of people to work with. Bill, Cody and Brennan helped me so much. They do not try to up sell you something that you do not need. They are knowledgeable in what they do and are very respectful.
I highly highly recommend Air4U. They will be my number one HVAC company to go through.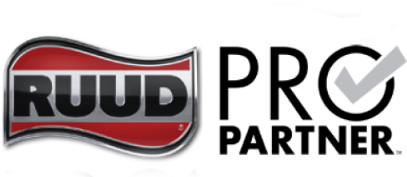 Service Request
Air 4 UAC is at your service.
Fill out this form to let us know what you need and we'll respond momentarily.
If you can't wait, use the phone number listed below.
5450 Bruce B. Downs Blvd. Wesley Chapel, FL 33544